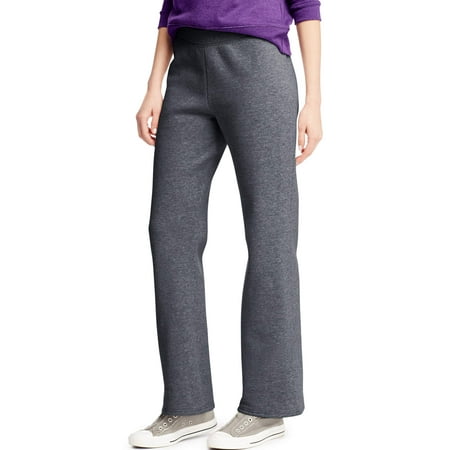 Hanes Women's Essential Fleece Sweatpant available in Regular and Petite
Information regarding the items are compared based on input acquired from article numbers and item keywords. Once you jump to the external online retail site, the actual item and conditions may be different. Once you jump to the external online retail site, please make sure to confirm the item and conditions. Please note that items that do not come up in the search results may be lower in price, and the list price may fluctuate.
Detailed information
Product description
Hanes Women's Fleece Sweatpants help you to keep warm when it's cold out. They're made from a blend of cotton and polyester to keep from piling and to give you soft comfort. These Hanes sweatpants have open-bottom leg hems that make it easier for you to put them on. The garment comes in several different colors so you can get one that matches your favorite pajama top. An elastic waistband gives you a stretchy fit that keeps them snug against your waist.

Hanes Women's Fleece Sweatpants
60% polyester / 40% cotton provides extra softness and reduced pilling (heathers are cotton/polyester blend)
Stay warm in these fleece sweatpants
Elastic waistband
Easy open-bottom leg hems
No pockets to reduce bulkiness
Available in a variety of colors, including bold blue heather, ebony, jazzberry pink heather, light steel, navy heather, new frosty lavender, plum port or slate heather
Comes in sizes small, medium, large, X-large and 2X-large
Machine wash cold with like colors; use non chlorine bleach when needed; tumble dry medium
WALMART.COM SM is a service mark of Wal-Mart.com USA, LLC and Wal-Mart Stores, Inc.
Search from sale information
Sale information at January 22, 2019, 6 pm
Share Price-Funnel.com
"Price-Funnel.com" aspires to be a more user-friendly site. It would mean a lot to us if you can share our site from the share button below.
Could you please take some time to answer our site-improvement questionnaire?
"Price-Funnel.com" aspires to be a more user-friendly site. We would appreciate it if you can take the time to answer our questionnaire annonymously, as we value the input of our users.